The college football regular season has concluded, launching the majority of the college football world into a frenzy. While four teams are still competing for the chance to be crowned national champions, the rest of the college football landscape is left in peculiar spots as they navigate the transfer portal and 'coaches portal' for ways to enhance their roster for next season. To add to it? Well, it might come as a surprise, but there are still football games to be played, which means Campus2Canton.com will continue to provide you with players and storylines to watch for throughout the entire bowl season.
Here's a look at all of the games on Saturday's college football bowl slate.
Wasabi Fenway Bowl: Louisville vs. Cincinnati
Saturday's slate kicks off at Fenway Park with a matchup between two rival programs looking to rebuild in 2023 with new coaching staffs. Luke Fickell, the Bearcats' head coach for the past six years and a name that has swirled around every big-time coaching vacancy, has accepted the same role in Madison with the Badgers. Fickell's replacement? Scott Satterfield, who has spent the last four seasons leading the Cardinals. While the "Keg of Nails" trophy won't officially be on the line, these two programs have a storied rivalry that dates back over 90 years.
Louisville Cardinals (7-5)
Malik Cunningham announced that he will skip the bowl game to prepare for the NFL draft, handing the reins to Brock Domann for the fourth start of his Louisville career. The 6'2" 228-pounder has bounced around the college football landscape for several years, making stops at Ventura College (CA), San Bernardino Valley (CA) College, and Independence Community College (KS) before arriving in Kentucky. The Colorado Springs, Colorado native's numbers won't wow you, as he has averaged just over 185 yards through the air and a 3-4 touchdown-to-interception ratio in games he started. He beat Virginia on the road in his first start, and while I don't think Domann has an NFL future, he can do some damage in the intermediate range of the field if the Bearcats cannot get pressure on him. It's hard to predict what this offense will look like with offensive coordinator Lance Taylor and quarterbacks coach Pete Thomas unavailable, but Domann will be the guy.
With Tiyon Evans declaring for the draft and Trevion Cooley entering the transfer portal, the Cardinals' running back depth will be tested. However, I don't see this as big of a hit as most, as Jawhar Jordan has been the most consistently used back in the room. The 5'10" 180-pounder has rushed for 700 yards and has averaged 5.5 yards per touch on the season. The former Syracuse back does possess some juice and has impressed over the last few weeks with Evans banged up, averaging 6.7 yards per carry in his last four appearances. The Chandler, Arizona native can be a sneaky good piece in a running back committee, although I don't necessarily see him as a game-changer as the primary back in an offense.
True freshman running back Maurice Turner has also received more looks over the past few weeks, but the 5'10" 186-pounder appears to be more of a change-of-pace pass-catching back. Turner received seven targets in the Cardinals' last time out against Kentucky. With five-star running back Rueben Owens flipping to Texas A&M, it wouldn't surprise me if these are Louisville's top two backs entering the 2023 season.
The Cardinals' top receiver, Tyler Hudson, has opted out of the game, so it appears we will see sophomore Ahmari Huggins-Bruce more involved in the offense. The 5'10" 163-pounder has only caught three passes over the last three games, but he remains an electric option that can cause some problems with the ball in his hands. The Dillon, South Carolina native will be the primary beneficiary of the Jeff Brohm move, as Brohm will be able to find ways to get him the ball in space to take advantage of his skill set.
I also hope we can see tight end Marshon Ford be properly utilized in the final game of his Louisville career. The 6'2" 240-pounder showed consistent improvement in the first three years of his Louisville career, and there was a point where he received some legitimate draft buzz. That sentiment fizzled out as he went from Cunningham's primary target to a peripheral role. His lack of usage was downright questionable for an offense that lacked consistency in the receiving game, so I selfishly hope he has a big day in his finale. 
Cincinnati Bearcats (9-3)
Starting quarterback Ben Bryant suffered a foot injury that will make him unavailable for the game, making way for Evan Prater to make his second consecutive start for the Bearcats. Prater's first start came against Tulane in the AAC championship game, and frankly… he did not look great. The 6'4" 200-pounder completed less than 40 percent of his attempts and barely broke the 100-yard mark. Despite the passing woes, the Cincinnati, Ohio native's mobility has caused issues for the Green Wave, totaling nearly 90 yards on the ground. Prater is the highest-ranked recruit to land in Cincinnati since 2000, so I remain optimistic about his long-term outlook and am eager to see how he performs in Satterfield's system.
The odds are stacked against running back Charles "Chuck" McClelland from an NFL draft perspective, but it's difficult not to root for him. The Homerville, Georgia native worked his way back from consecutive season-ending knee injuries and performed well this year, leading the Bearcats in rushing yards (834) and touchdowns (7). The 5'11" 200-pounder has been kept in check over the past few weeks but has averaged over six yards per carry in games where he received at least ten carries.
Ryan Montgomery led the team in carries (17) against Tulane, rushing for 95 yards and forcing eight missed tackles while finding the endzone twice. The 5'11" 208-pounder has been a mainstay in the Bearcats' return game for the past several years but has seen an uptick in carries over the last three games. I'm not entirely sure there's an NFL skill set there, but he definitely looked impressive against the Green Wave.
If you play in devy leagues, keep an eye out for running back Corey Kiner. While he has been banged up as of late, the former LSU running back was a key part of the Bearcats' rotation over the first half of the season, finding the endzone in each of the first five games. The 5'9", 215-pounder was Ohio's Mr. Football at Roger Bacon High School, less than ten miles from Cincinnati's campus, and a top-ten running back in the class of 2021. Kiner possesses a between-the-tackles skill set with some second-level elusiveness for his size. Interestingly enough, I think he's comparable to Louisville's Tiyon Evans, something that might be appealing to Satterfield.
Wide receiver Tre Tucker and tight end Josh Whyle have already chosen to opt out of the bowl game to prepare for the Senior Bowl, and Jadon Thompson has entered the transfer portal. It is unknown whether or not the Bearcats will be without All-AAC second-team receiver Tyler Scott, a lightning-quick playmaker who led the team in receiving yards (899) and touchdowns (9). The 5'11" 185-pounder has averaged nearly 17 yards per reception over the last two
Cricket Celebration Bowl: Jackson State vs. NC Central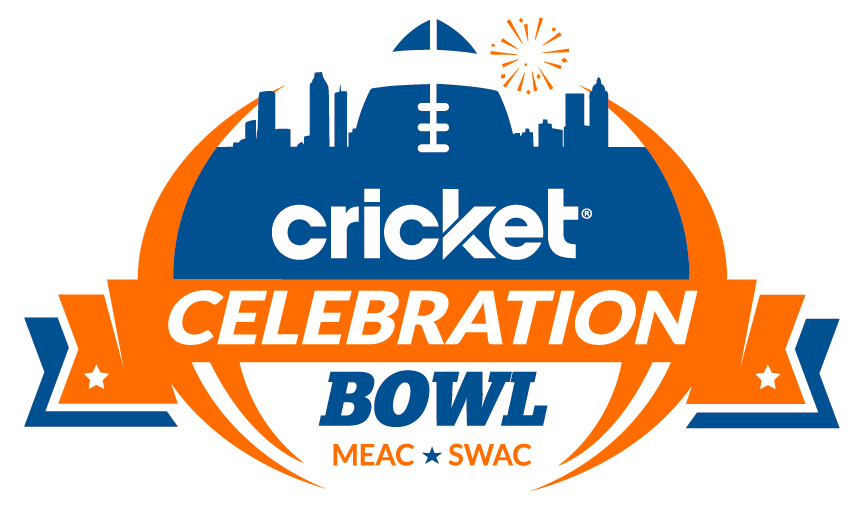 The headlines have written themselves over the past couple of weeks, so I'll save you the unnecessary wordage. Deion Sanders and the Tigers look to cap off their first 12-0 record in program history with an HBCU National Championship, something they have not accomplished since 1996. In the SWAC championship against Southern, Jackson State took advantage of a hot start, scoring on their first five possessions to outpace the Jaguars 43-24. On the other side of Mercedes-Benz Stadium stands an Eagles squad riding a four-game winning streak and looking to make a statement in their second-ever appearance in the Celebration Bowl.
Jackson State Tigers (12-0)
The catalyst behind the Tigers' offense is none other than quarterback Shedeur Sanders, who was recently named the HBCU Offensive Player of the Year by BOXTOROW. The 6'2" 215-pounder had a remarkable season, throwing for over 3,400 yards and totaling 41 all-purpose touchdowns. The Canton, Texas native set the program record with 36 passing touchdowns, recording eight games with at least three touchdown passes. Sanders has already announced he will head to Colorado and was named the presumptive starter of the Buffaloes at his father's press conference. Thus, it will be interesting to see how his production translates to better competition. Truthfully, this will be my first look at Jackson State this season, so I'm certainly intrigued to see if the Trinity Christian High School product has some NFL traits.
Despite the five-star billing of some of the other options in the passing game, it has been two more-unheralded players showing up consistently for the Tigers. One of Sanders' primary receiving targets, Dallas Daniels, has accepted an invite to the East-West Shrine Game, so there's reason to believe that some teams see a potential future NFL contributor. The production is there; the Dayton, Ohio, product has recorded 60 receptions for 666 yards and six touchdowns. The 6'1" 180-pounder bounced around several junior college programs and had a two-year stint at Western Illinois (FCS) before arriving in Jackson, Mississippi.
Shane Hooks is also a receiver to watch, as he leads the team in receiving yards (684) and touchdowns (10). The 6'4" 205-pounder has come on strong down the stretch, recording over 90 yards in three of his last four games to go along with five touchdowns. In the conference championship game against Southern, the Orlando, Florida, recorded his first 100-plus yard game of his Tigers' career, as he went for 104 yards on five receptions, two of which resulted in touchdowns. Despite only catching three of his ten contested targets this season, the former Ohio Bobcat possesses strong hands, recording only three drops on 96 targets over the past two seasons with Sanders.
The Tigers have a trio of solid backs who will get touches, but the name to know is Sy'Veon Wilkerson. His 1,099 yards on the ground are second in the SWAC to Alcorn State's Jarveon Howard, and he's only 41 yards away from passing Walter Payton to move into seventh all-time for rushing yards in a single season. Considering he has gone for at least 50 yards in every game this season, we should see a historic night from the 5'9" 204-pounder from Chicago, Illinois. Wilkerson is also a threat out of the backfield, adding 17 receptions for over 130 yards.
NC Central Eagles (9-2)
I apologize in advance, Eagles fans. I'm not going into as much detail for this one, as there is only one player that I'm interested in watching. Quarterback Davius Richard earned MEAC Offensive Player of the Year honors after passing for nearly 2,500 yards and 24 touchdowns, adding 691 yards and 13 touchdowns on the ground. The 6'3" 215-pounder possesses the size and mobility that jump off the screen, and he only needs 13 more completions to break a single-season program record that has stood unmatched for over ten years. Orchestrated by the Glades Central High School product, the Eagles' offense has been especially entertaining compared to their other FCS counterparts, as they average over 38 points per game and have scored more than 40 points in over half of their games. If the Eagles have any shot of ruining Sanders' farewell tour, it will come on the back of Richard almost exclusively.
New Mexico Bowl: SMU vs. BYU
Rhett Lashlee's first season in Dallas resulted in the Mustangs becoming bowl-eligible for the fourth consecutive season, as the Mustangs look to land their first bowl victory since thrashing Fresno State 43-10 in the Hawaii Bowl back in 2012. SMU has employed a high-flying offensive attack to reel off wins in four of their last five, including a 34-31 nail-biter over Memphis a few weeks back. BYU, who is currently bandaging up their two-deep due to an array of injuries at key roles, will look to limit the Mustangs' passing attack and control clock to ensure victory in Albuquerque. The last two times these teams faced off in a bowl game came in the 1980 Holiday Bowl, often dubbed the "Miracle Bowl" by college football historians. Unfortunately for the Cougars, Jim McMahon doesn't appear to be walking through the doors of University Stadium any time soon.
SMU Mustangs (7-5)
Quarterback Tanner Mordecai has been the orchestrator of the Mustangs' explosive offense for the past two years and is tied for third among Group of Five passers with 29 big-time throws. The 6'3" 214-pounder's raw numbers took a dip from his first year in Dallas, but he still managed to throw for over 3,200 yards and 31 touchdowns, adding 0ver 200 yards and two touchdowns on the ground. Considering SMU's receivers have accounted for 27 drops on the year, Mordecai left 400 yards on the table, which would have pushed him over his yardage total from the prior year. The Waco, Texas native has been particularly efficient over the last four games, completing over 70 percent of his passes and posting a 15/2 touchdown/interception ratio. 
Over the last five weeks, running back Tyler Lavine has been the Mustangs' primary back, recording at least 17 carries in every game. The Cedar Park High School product has run for over 110 yards in two games and has found the endzone seven times over that span. I don't see the 5'11" 212-pounder having much of a role at the next level, but it's hard not to root for a bruising power back with a neck roll and a mullet. You can't tell me that doesn't fire you up.
The running back with the highest upside on SMU's roster appears to be Camar Wheaton, a five-star prospect who transferred in from Alabama before this season. The 5'10" 185-pounder has been used as a change-of-pace back, as he brings the speed element to balance out Lavine's power-running style. The Lakeview Centennial High School product recorded the best performance of his young career a few weeks ago against USF, recording 112 yards and two touchdowns at an eight-yard per carry clip. I think Wheaton's stock will rise next season, so this will be a good chance to get acquainted.
Unfortunately, we won't get to see Rashee Rice in this one, as the talented senior receiver looks to get to full health before the Senior Bowl. While no other receiver intrigues me too much, I think this could be a big opportunity for true freshman tight end RJ Maryland. The 6'4" 217-pounder flashed reliable hands throughout his first season in Dallas and was named a freshman All-American by College Football News. The Southlake Carroll High School product's six touchdowns is second among FBS tight ends, trailing only Ball State's Tanner Koziol. Between opt-outs and transfer portal departures, BYU will be missing a ton of depth at linebacker, so I could see Maryland having a great day in Albuquerque.
BYU Cougars (7-5)
There is some uncertainty about who will play quarterback for the Cougars. Jaren Hall is still recovering from an ankle sprain suffered against Stanford, and Kalani Sitake did not seem too optimistic about him playing. To make matters worse, their primary reserve quarterback, Jacob Conover, has already announced that he will transfer to Arizona State, leaving BYU with a trio of inexperienced passers. The latest reports indicate that Cade Fennegan, a Dallas, Texas native who spent time at Boise State, would get the nod if Hall cannot play.
Senior running back Lopini Katoa will not play, which means we will see a fair share of veteran back Christopher Brooks. The 6'1" 230-pounder from Oceanside, California, has run for over 100 yards in back-to-back games, including a 164-yard performance against Stanford in the regular season finale. The former Cal running back has accepted an invite to the Hula Bowl and looks to finish his Cougar career out on a strong note. I think we've seen enough from the El Camino High School product to infer he will not receive great draft capital, but he is certainly a player whose frame and versatility could land him a contract as a UDFA.
At the time of writing this, it appears that the Cougars will at least have star receiver Puka Nacua at their disposal, as he is planning to play in Saturday's matchup against the Mustangs. The 6'2" 205-pounder dealt with injuries early in the season but has developed into one of the most highly-regarded "sleeper" prospects in the 2023 class. He hasn't been as productive as of late but made a national statement with his performance against Arkansas, reeling in eight passes for 141 yards. The Provo, Utah native, who began his career at Washington, doesn't have one trait that stands above the rest; he's just solid at everything. Look for Nacua to cap his BYU career off on a positive note before heading to Mobile for the Senior Bowl.
LA Bowl: Washington State vs. Fresno State
This game poses a matchup between two teams that have not faced off against one another in over 25 years. After beginning the season 1-4, head coach Jeff Tedford and the Bulldogs rattled off eight consecutive wins, including a 28-16 victory over Boise State in the Mountain West Championship. Fresno State would become the first ten-win team who started off the season 1-4 in FBS history. The Cougars look to flatten the Bulldogs' hype wave but will do so without a bevy of contributors, including both of their coordinators and several offensive playmakers.
Washington State Cougars (7-5)
Quarterback Cameron Ward entered Washington State with expectations almost insurmountable after lighting the FCS world on fire at Incarnate Word. The Columbia High School product is an interesting prospect, given his physical tools and quick trigger. Still, there are glaring issues with his profile after his first year of FBS ball, particularly his accuracy down the field and his knack for going for home-run plays instead of singles. Granted, he has only thrown one interception in the last seven games, and I do believe he stands as one of the best quarterbacks in the country in terms of pocket escapability and extending plays. It remains to be seen what the 6'2" 220-pounder looks like in an offense without Morris, who has been his offensive coordinator throughout his entire collegiate career. I think Ward has NFL tools and will definitely be drafted if he decides to declare, but I wonder if another year in Pullman would be in his best interest.
Running back Nakia Watson hasn't received much NFL draft buzz, but I actually think he has a skill set that could be useful at the next level. Standing at 6'0" and weighing 223 pounds, Watson has a frame that can handle the volume between the tackles. Still, his 30-plus targets and four receiving touchdowns this season indicate that he can be a reliable receiving option out of the backfield. Now his pass protection is atrocious, and that will limit his chances of landing on an NFL roster. The former Wisconsin back could make waves in another professional league.
To make matters worse for the Cougars, two of their leading receivers will be unavailable, as De'Zhaun Stribling and Donovan Ollie have entered the portal. Wide receiver Robert Ferrel has a connection with Ward from their time at Incarnate Word and has been one of the primary slot receivers for the Cougars as the season has progressed. The 5'8" 173-pounder had a 131-yard night in Corvallis earlier in the season and recorded four receptions for 71 yards and a touchdown in the Apple Cup. The Sparks, Nevada native also earned all-conference honors as a punt returner, proving he is dangerous when he gets the ball in the open field.
If you are looking for a young prospect to watch, true freshman receiver Leyton Smithson is your guy. The Bellingham, Washington native has seen his targets rise as the season has progressed and caught all seven of his targets for 58 yards in the Apple Cup. The 6'1" 188-pounder was used in various roles throughout his high school career but appears to have found his footing as a receiver.
Fresno State Bulldogs (9-4)
I mentioned quarterback Jake Haener's dominant stretch in my Mountain West Conference Championship article, but I'll touch on it here. Since coming back from injury, the Monte Vista High School product has been locked in from a decision-making and accuracy standpoint. Over the last six games, Haener has completed over 73 percent of his passes, the highest mark among FBS quarterbacks with at least 150 dropbacks, and has thrown for over 310 yards in four of them. Expect the 6'1" 200-pounder to put on a show in the last game of his Bulldogs' career.
Running back Jordan Mims has seen an uptick in volume compared to his past years in Fresno, and while his numbers have dropped in efficiency, he has still been quite productive. The Shrine Bowl invitee's 16 touchdowns on the year trails only UAB's DeWayne McBride in terms of Group of Five backs and ran for over 80 yards and two touchdowns in the conference championship game against Boise State. The Menlo-Atherton will look to repeat his bowl performance from a year ago, where he earned offensive MVP honors in last year's New Mexico Bowl against UTEP after totaling 236 all-purpose yards and three touchdowns.
Wide receiver Jalen Moreno-Cropper will join Mims at the Shrine Bowl after putting forth another productive season as Haener's primary option. The 6'0" 180-pounder has seen at least eight targets in each of the last four games. Moreno-Cropper's 79 receptions are tops in the conference, and the Buchanan High School product sits second in receiving yards, trailing only Colorado State's Tory Holton. Along with Mims, the duo accounted for the first 1000-yard rusher/receiver combination since 2014.
LendingTree Bowl: Rice vs. Southern Miss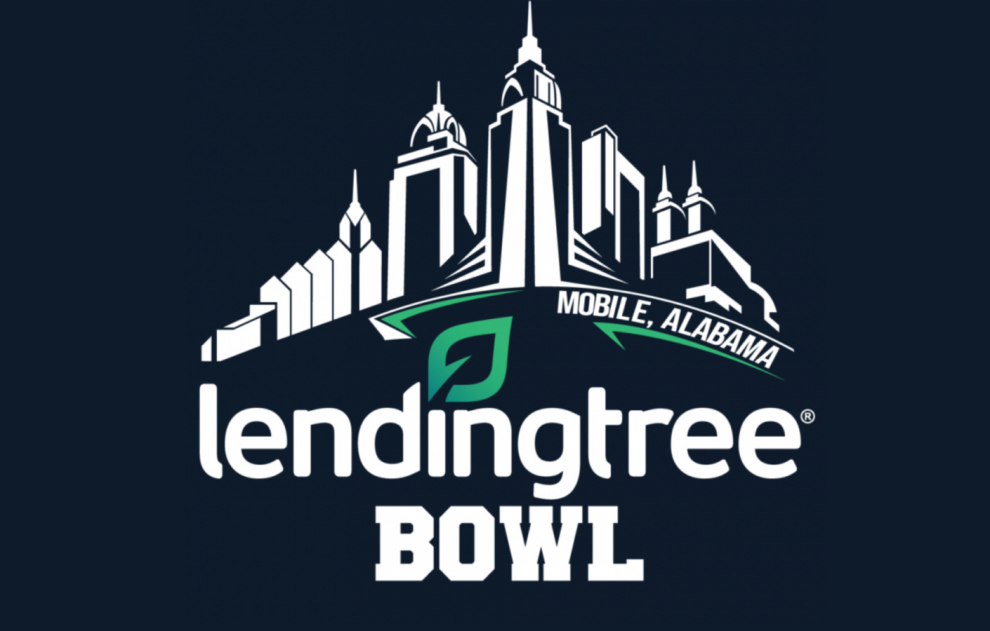 I'm going to be frank with you; this is probably the least appealing bowl matchup of the entire slate from an outsider perspective. A 5-7 Rice team, riding a three-game losing streak, snuck into bowl eligibility on a technicality and headed to Hancock Whitney Stadium to take on a middle-of-the-road Southern Miss team. Hey, every game can exceed expectations when they're ground-level, right? Anyway, I'll keep this brief, as there are still a couple of guys to keep an eye out for.
Rice Owls (5-7)
TJ McMahon, Rice's quarterback for most of the season, has not practiced all week, as first-year passer AJ Padgett has received the bulk of first-team practice snaps in preparation for Saturday's matchup. The 6'3" 225-pounder recorded his first start against North Texas, where he completed a smidge under 60 percent of his pass attempts while totaling 229 yards through the air. I'll not lie and say I've watched much of Rice this year, but I will always be interested in a showdown between two true freshman quarterbacks in a bowl game.
Head coach Mike Bloomgren is optimistic about receiver Luke McCaffrey's return to the lineup after suffering an injury that forced him to miss the last two games. The 6'2", 198-pounder from Highlands Ranch, Colorado, has two games with ten receptions, including a 171-yard two-touchdown performance on the road at Louisiana Tech in week eight. If he cannot go, expect Bradley Rozner, a big-bodied outside receiver who spent time at Cisco College, to see a bulk of the looks from Padgett. The Needville High School product has averaged over 20 yards per reception and leads the team with nine touchdown receptions. 
Southern Miss Golden Eagles (6-6)
While he isn't the biggest in stature, running back Frank Gore Jr. is by far the most notable prospect in this game, both from a college production and an NFL projection standpoint. After a 199-yard performance in his last game against Louisiana-Monroe, the 5'8" 195-pounder became the program's first 1000-yard rusher since Ito Smith in 2017. The Killian High School product had nine carries of at least ten yards and forced 11 missed tackles to will Southern Miss to bowl eligibility. If Gore Jr. decides to stay in Hattiesburg, which all reports indicate that he will, he may end up on the podium among the best backs in program history.
Wide receiver Jason Brownlee had a quietly solid season for the Golden Eagles, recording 52 receptions for 819 yards and seven touchdowns. If it weren't for inconsistent and downright awful quarterback play at times, we may have seen the former East Mississippi Community College pass-catcher's numbers see a notable uptick. Considering he received almost 110 targets on the year with only three drops… something about those numbers doesn't add up. Still, the 6'3" 202-pounder has totaled over 105 yards in two of his last three games and three of his last five. Whether it is Ty Keyes III or true freshman Zach Wilcke throwing the ball, he should see a fair amount of looks in likely his final game in the black and gold. 
Frisco Bowl: North Texas vs. Boise State
The Mean Green have had quite the season, bouncing back from a rough 2-3 start to earn a chance to compete in the Conference USA championship game. North Texas, who will be led by defensive coordinator Phil Bennett before former Washington State offensive coordinator Eric Morris comes to Denton, looks to win their first bowl game in nearly ten years. On the other side of the field stands a Boise State squad who also lost their conference championship matchup but has seen an offensive spark as of late, thanks to changes at offensive coordinator and quarterback.
North Texas Mean Green (7-6)
The legend of quarterback Austin Aune around Denton remains for one more game, as the 29-year-old has announced that he will declare for the draft this season despite possessing one more year of eligibility. As someone who played college lacrosse into his mid-20s, I love this guy. The 6'2" 221-pounder has thrown for over three touchdowns in seven games this season. He won't be on an NFL roster next season, but I will be looking forward to Aune's finale.
The Mean Green has two quality running backs available, and I believe both could end up being relevant in this matchup. Ikaika Ragsdale has seen over 15 carries in his last three appearances, totaling at least 110 yards and scoring in two of them. The 6'0" 216-pounder from Bishop Gorman High School earned all-conference honors last season after averaging over five yards per carry and finding the endzone five times. Ayo Adeyi hasn't been utilized in a high-volume role throughout his two seasons at North Texas, but he has maintained incredible efficiency, averaging 6.8 yards per carry on over 180 carries. The 5'7" 197-pounder spent his first season of college football at Harding University (DII).
Boise State Broncos (9-4)
After taking over for former Broncos' quarterback Hank Bachmeier early in the season, Taylen Green has been of the most surprising revelations in all of college football. The 6'6" 220-pounder earned Mountain West Freshman of the Year honors after completing over 60 percent of his passes and nearly 1,900 yards. Green is also a dangerous threat on the ground, rushing for over 500 yards and adding eight touchdowns, including three in the last four games. He had a tough go in the conference championship game against Fresno State, turning the ball over twice and completing less than 50 percent of his pass attempts. Still, overall it's been a great year for Green. It remains to be seen how the Lewisville, Texas product does under new offensive coordinator Bush Hamdan, but seeing this level of progression over three months has to be encouraging for Broncos' fans.
On the ground, the Broncos have a pair of talented running backs capable of carrying the load, led by George Holani. Injuries have always been the question mark clouding the Bellflower, California native's projection, but Holani has been healthy and fairly efficient in managing the full workload. The 5'11" 208-pounder has averaged over five yards per carry in each of the last four games and seven of the last eight. True freshman running back Ashton Jeanty remains one of my favorite backs in the class after he ran for nearly 650 yards and six touchdowns in a reserve role behind the upperclassman. Fortunately for the Broncos, Holani has remained relatively healthy throughout the season, but the 5'8" 205-pounder has shown enough promise to see an easy transition into the 1A role next season. I could see both having genuinely great days against a sub-par Mean Green defense.
Las Vegas Bowl: Florida vs. Oregon State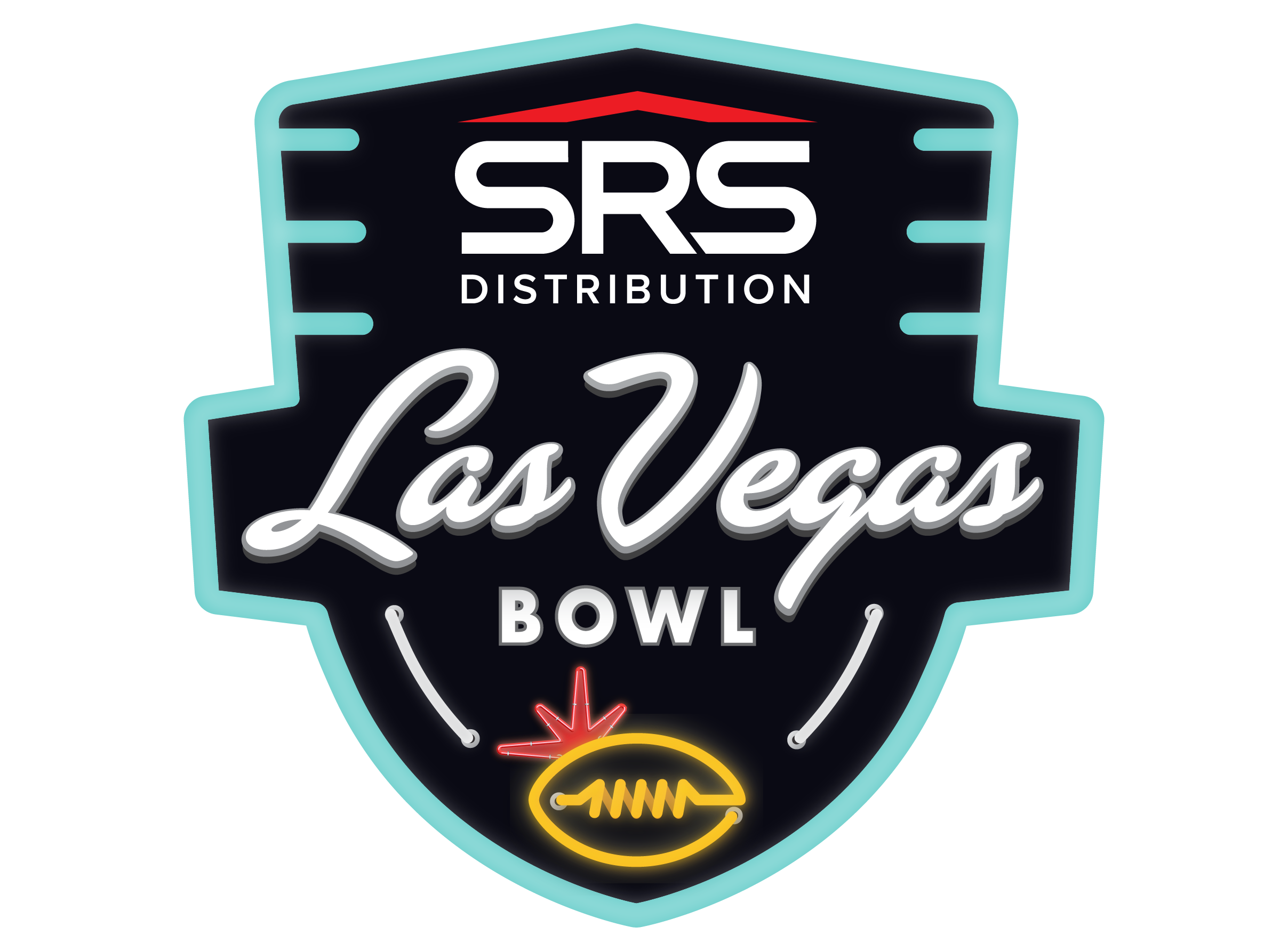 The Las Vegas Bowl features two teams that have never faced off against one another in either of the programs' storied histories. The Gators head to Allegiant Stadium, the first time in program history they have played in Nevada, in hopes of curtailing their two-game losing streak. Florida will be without several key players, so they'll have their work cut out for them. They face a red-hot Beavers' squad that has won six of their last seven games, including a 38-34 win over the Ducks in Corvallis. Interestingly enough, Oregon State has never played a team from the state of Florida.
Florida Gators (6-6)
With Anthony Richardson announcing his decision to skip the bowl game and other woes within the quarterback room, it appears the stars have aligned for former Ohio State quarterback Jack Miller III to see his first action with the Gators. If you remember correctly, the 6'3" 211-pounder was entrenched in a quarterback battle with C.J. Stroud and Kyle McCord a few seasons back. The Chaparral High School product could realistically start for several teams… just not one of the premier programs in college football. With the Gators reportedly teasing the portal for options, I believe this could effectively be his first and only start in Gainesville. However, the Arizona native could parlay a good performance into a starting role at a lower level next season.
Chances are the Gators will rely on the run game heavily in this one, which is good considering they have two uber-talented backs. Montrell Johnson Jr. was with Napier in Louisiana and saw success in year one, as he was named the Sun Belt Freshman of the Year after rushing for over 800 yards and 12 scores in a committee role. Many thought the 5'11" 218-pounder was going to have a tough time replicating his production against SEC defenses, but Johnson Jr. has been equally impressive with the Gators. The New Orleans, Louisiana native posted nearly-identical numbers from a raw statistical standpoint but, in fact, increased his yards per carry average to over 5.5 yards. Johnson Jr. has found the endzone in three of his last four contests and ran for over 100 yards against Texas A&M and South Carolina in back-to-back weeks. The De La Salle product is a sneaky name to watch entering next season's draft. 
Johnson Jr. did not do it alone, and he might not have even been the most impressive back from a 'surpassing expectations' standpoint. True freshman Trevor Etienne certainly lived up to the four-star hype and then some, although many were convinced he was only rated high based on his name recognition. Among true freshman running backs with at least 100 carries on the season, the 5'9" 217-pounder ranks first in yards per carry (6.4), and his 705 rushing yards marks the fourth-best season by a true freshman in program history. The names ahead of him? Emmitt Smith, Tony Green, and Fred Taylor. Etienne earned the first start of his Gators' career last time out against Florida State and put on a show, recording almost 130 yards and a touchdown in the loss. The Jennings High School product is one of the best freshman backs in college football and a name/value you should monitor closely if you play in fantasy leagues.
Wide receiver Ricky Pearsall had the game of his life against the Seminoles, converting five of his eight targets for 149 yards and two touchdowns. The former Sun Devil is one of the premier deep threats in the FBS, as his 17.3 average depth of target ranks in the top five among Power Five receivers with at least 50 targets. The 6'1" 200-pounder has also proven to be fairly versatile, ending the season as one of only seven receivers with more than 115 rushing yards and 595 receiving yards. While he may not lead the Gators in targets, you best believe he'll make a few splash plays.
Oregon State Beavers (9-3)
This game pits two of my favorite freshman running back prospects against one another, as Damien Martinez had arguably the best six-game stretch to close the season among all first-year backs. The 6'0" 216-pounder rattled off six-straight games of rushing for over 100 yards and averaged 6.4 yards per carry. The only players who exceeded or matched Lewisville High School product's 744 yards over that stretch while playing in equal or fewer games were Texas' Bijan Robinson, Ole Miss' Quinshon Judkins, Oklahoma's Eric Gray, Illinois' Chase Brown, and UCLA's Zach Charbonnet. If we revisit this article this time next season, there's a pretty good argument that the current Pac-12 Offensive Freshman of the Year will be the best back in the conference.
Stud tight end Luke Musgrave decided to opt out to prepare for the draft, and there are not many other appealing names in the Beavers' receiving room besides Tre'Shaun Harrison. The former Seminoles' receiver has put together an underrated year in Corvallis, setting career highs in receptions (53), yards (604), and touchdowns (4). Look for the veteran 6'1″ 191-pounder to receive an uptick in volume from quarterback Ben Gulbranson.