Bowl season madness continues, and the Friday before Christmas provides us college football fanatics with two bowl games to watch before cozying down with our families to celebrate the holidays. I know you may be thinking, "Marc, this week's bowl game slate has been boring and lackluster from a prospect standpoint." I get the sentiment but trust me when I say this one should be exciting. You will see several notable prospects today, including two of the most underrated quarterbacks from a national media perspective in the country.
Here are the prospects you should be watching on today's college football bowl slate.
Independence Bowl: Houston vs. Louisiana
Houston Cougars (7-5)
Quarterback Clayton Tune: The 6'3" 220-pounder will play his final game in the Scarlet and White, marking the end to the career of one of the most regarded signal-callers in recent program history. The three-time captain outdueled SMU's Tanner Mordecai and Tulane's Michael Pratt for first-team All-AAC honors after leading the conference in completion percentage (67.2), passing yards (3,836), and passing touchdowns (37). Over the last five games, Tune has averaged 335 passing yards, completing over 70 percent of his passes and 23 total touchdowns. If he finds paydirt twice, the Carrollton, Texas native will pass Desmond Ridder and Holton Ahlers to break the AAC record for 117 total touchdowns responsible for. Considering he has done so in the last nine consecutive games, it's almost certain we will witness history. In a quarterback class packed with uncertainty outside of the top two, Tune should be a significant offseason riser throughout the offseason with a good showing at the Senior Bowl.
Running Back Stacy Sneed: If I were to ask you who would be the best running back in Houston's room when reports broke regarding Alton McCaskill IV's season-ending ACL injury, four-star USC transfer Brandon Campbell or veteran Texas Tech back Ta'Zhawn Henry would have been the most popular guesses. Yet, Sneed, a former three-star prospect who played high school ball at Mansfield Timberview, has led the way for the Cougars with 492 yards and five touchdowns. Quite an impressive feat because he sits behind both of the aforementioned backs in the pecking order in terms of carries. The 5'11" 185-pounder is top-ten in the FBS in yards per attempt among backs with at least 70 carries. Sneed received 15 carries in the two games he officially received the starting nod; he ran for over 210 yards and three touchdowns and averaged over 15 yards per carry. Additionally, he leads all Cougar backs with 23 targets, catching all 20 on-target passes and averaging ten yards after the catch. Carries will likely be split between the three, but the numbers indicate Sneed is the one you should follow most closely.
Wide Receiver Nathaniel Dell: Float like a butterfly, sting like a… tank? The nickname does not fully align with his playing style, but Dell has been one of the most elusive and explosive receivers throughout college football over the past two seasons. Acting as Tune's go-to option, the 5'10" 165-pounder was second in receiving yards (1,355) behind Purdue's Charlie Jones and tied Tennessee's Jalin Hyatt and UTSA's Zakhari Franklin with 15 receiving touchdowns. The Daytona Beach, Florida product earned Second Team All-American honors by PFF, becoming the first Houston receiver to earn that accolade since Patrick Edwards over ten years ago. Dell has seen double-digit targets in each of the last seven games and 60 in the past four games. Wake Forest's A.T. Perry is the only receiver in the country that is within ten of the Mainland High School product. This will be the final go of Dell's college career, so expect the fireworks.
Wide Receiver Matthew Golden: The true freshman's season went overlooked nationally, but you would be remiss to say Golden's rise was not expected. If you paid attention to the C2C Freshman Guide, you would know that we considered him one of the best receivers in the class, despite "only" being ranked as WR29 by the 247 Composite. The 6'0" 190-pounder's seven receiving touchdowns broke a program record and trails only Arizona's Tetairoa McMillan among all FBS true freshmen. Seven touchdowns don't seem like a ton until you realize four of which were of at least 20 yards. The Klein Cain High School product is a straight playmaker and is already considered by most to be the best Group of Five receivers in his class. While the Cougars' overall passing game will take a hit with the departures of Tune and Dell, it should give us a good look at what Golden can do as the number one option in the passing game. Fast forward to this time next season, and I think we'll see him enter the conversation to be one of the best premier sophomore receivers in all of college football.
Louisiana Ragin' Cajuns (6-6)
Quarterback Chandler Fields: Fields' season has gone full circle. The 5'10" 201-pounder won the offseason quarterback competition to replace Levi Lewis and started the first five games. Then, an undisclosed upper-body injury forced him out of the lineup, giving way to Ben Wooldridge, who performed well above expectations. Fields returned to the starting lineup for the Florida State game after Wooldridge's season ended early with an ACL injury. The Archbishop Rummel High School product hasn't been exceptionally well in his seven starts, averaging just over 135 yards per game with a 10:4 touchdown-to-interception ratio. Louisiana has been carried by their defense all season but faces a Cougars' offense capable of lighting up the scoreboard. Will the Metairie, Louisiana native be able to match a highly-motivated Tune if this turns into a shootout? Probably not. If the Ragin' Cajuns want to stay in this ball game, Fields will need to deliver.
Running Back Chris Smith: The Nanih Wayia Attendance Center product is the lone man back in Lafayette from last year's running back trio, as Montrell Johnson Jr. (Florida) and Emani Bailey (TCU) went elsewhere. Smith's 2022 season pales compared to a year ago, where he earned Third Team All-Sun Belt honors as a running back and First Team recognition as an all-purpose player. Still, the Louisville, Mississippi native earned Third Team honors and led the team in rushing yards (577) and touchdowns (3). Sturdily built at 5'9" and 200 pounds, Smith has rushed for at least 80 yards or a touchdown in three of his last four games. Like Houston, there will be a committee of backs getting touches, but Smith will be the primary recipient.
Running Back Dre'lyn Washington: The Ragin Cajuns' pregame depth chart was released and provided the dreaded four-way "OR" at the running back position behind Smith. Among the group, I'm most interested in seeing how the redshirt freshman. Washington was used sparingly over the first half of the season but appeared to have found his footing in a secondary role down the stretch. The 5'9" 225-pounder logged at least ten carries in both of the last two games and has averaged over nine yards per carry over the final three. In their last outing against Texas State, The Hemphill, Texas native logged 73 yards and his first touchdown since week two. While we'll see Terrence Williams, Jacob Kibodi, and true freshman Zylan Perry, who is also worth noting, I'll be following Washington pretty intently in this one.
Gasparilla Bowl: Wake Forest vs. Missouri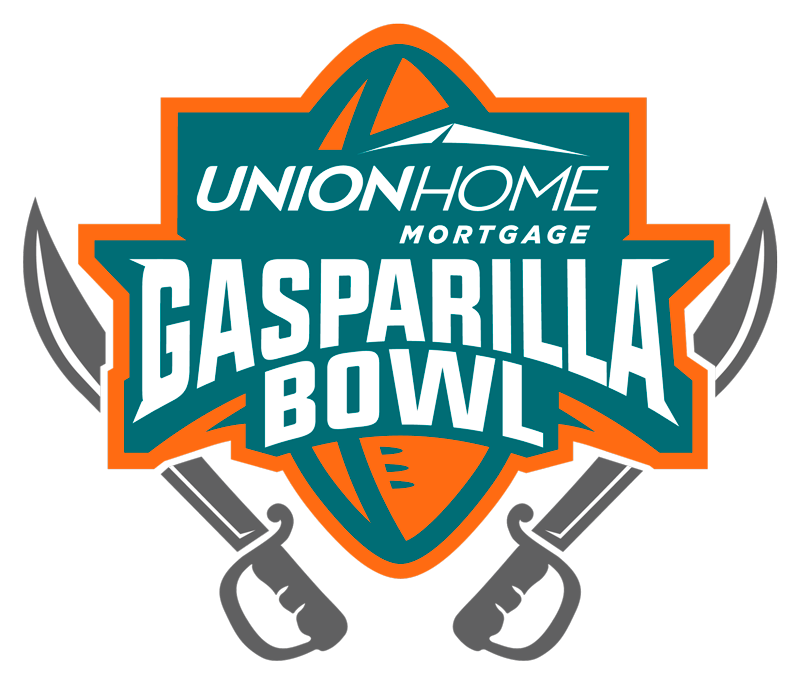 Wake Forest Demon Deacons (7-5)
Quarterback Sam Hartman: Maybe it's because he's been Wake Forest's starting quarterback since the first game of his true freshman season, but I can't even remember who was slinging passes in the gold and black before him. John Wolford? I'm not even going to fact-check that one. The veteran signal-caller from Charlotte, North Carolina was expected to miss a bulk of the season when reports came out that he would be out indefinitely from a Paget-Schroetter syndrome diagnosis. Not only did Hartman only miss one game, but he returned to usual form almost immediately, throwing for 300 yards and four touchdowns against Vanderbilt in his first game back. The 6'1" 210-pounder has been red-hot down the stretch, throwing for over 325 yards and three touchdowns in each of the last three games. While it is undetermined whether Hartman will declare for the draft or enter the transfer portal, it appears this will be his last game in a Demon Deacons' uniform. While I don't expect a performance like the Clemson game earlier this year, where he threw for over 325 yards and six touchdowns, it would be awesome to see.
Running Back Justice Ellison: The Ashburn, Virginia product wasn't as dominant as some of the other backs in the conference, but he led all Wake Forest running backs in yards (635) and touchdowns (5) en route to landing on the All-ACC honorable mention list. The Flint Hill School product's best game came on an early afternoon matchup against Florida State, where he forced six missed tackles to rush for 114 yards and a touchdown. I don't think Ellison is a future NFL running back, but he combines solid patience and overall vision between the tackles with enough juice to get chunk plays when holes open up. Plus, with Christian Turner and Quinton Cooley entering the portal, we should see plenty of him. I'm excited to see true freshman Demond Claiborne's role with the diminished backfield, but it's hard to project how many touches he gets.
Wide Receiver A.T. Perry: Standing at 6'5" and 205 pounds, Perry has been one of the most physically-imposing receivers in the conference for the past few years. Demon Deacon fans remember how effective Scotty Washington was against ACC cornerbacks for years, but the Park Vista Community High School product is much more polished and just a much more translatable prospect at the next level. Perry saw 112 targets, almost twice as many as the next closest receiver, and put together his second straight 70-catch, double-digit touchdown season. The Lake Worth, Florida native has been relied upon down the stretch, averaging 13 targets over the last four games and finding the endzone six times over that span.
Missouri Tigers (6-6)
Quarterback Brady Cook: This might sting Missouri fans, but I might be speaking to the choir: As he currently stands, Cook is good enough not to get benched but not good enough to win you big-time football games in crunch time. Still, this is his first season of extended play, so there is still time for the St. Louis, Missouri native to develop. Cook hasn't exactly been lighting up the stat books in terms of yardage, as he has only thrown over 250 yards twice all season and sits ninth in the SEC with a hair over 2,500 yards. However, he hasn't been a liability in the turnover game lately and has been objectively solid down the stretch. Over the last three games, the 6'2" 205-pounder has thrown for seven touchdown passes with zero interceptions and has recorded over 115 yards on the ground in two of the last three, including a 151-yard performance against Arkansas in the season finale.
Running Back Cody Schrader: The 5'9" 214-pounder spent the last four seasons at Truman State, leading all of Division II with 2,074 rushing yards and 24 touchdowns for the Bulldogs in his final season. Now, he didn't put up those numbers against SEC defenses, but the transition into Power Five football has gone well for him. In his first and potentially final year with the Tigers, the 5'9" 214-pounder led the team with 685 rushing yards and eight touchdowns. The St. Louis, Missouri native didn't have one game over 100 yards but showed competency against Georgia, accumulating 89 yards on just six carries. Now, the Lutheran South High School product is not the explosive type to break off many highlight reel runs, as he's averaged less than 4.5 yards per carry on the year and has only recorded four carries of ten or more yards in his last 90 carries. Schrader has, however, had a knack for finding the endzone in the past two games, finding the endzone three times.
Wide Receiver Luther Burden: With sophomore sensation Dominic Lovett hitting the transfer portal, it will be cool to see what the offense looks like with the true freshman standout as the primary weapon. A five-star prospect from around the corner in East. St. Louis, Burden III lived up to expectations in his first collegiate action, scoring three total touchdowns in the opener against Abilene Christian. The 5'11" 208-pounder would go on to reel in 40 passes for 346 yards and six touchdowns while contributing in the run game and as the primary punt returner for the Tigers. His utilization has been frustrating for the season, and a player like him should warrant more than five targets per game, regardless if he gets involved in other phases. His role will certainly expand with Lovett in the portal. He may not possess the production to land him in the top five receivers in the freshman class as it currently stands, but a properly utilized Burden III? He may possess the most upside. This game will only be a sneak peek into what the offense might look like next season, but I'm excited to see what type of volume he receives.