With the first weekend of bowl games in the books, we are entering the portion of the season where we are treated to bowl games on every day of the week. Wednesday's slate includes two games that, at first glance, don't hold much national appeal. Upon diving into some of the players involved, however, there are quite a few prospects with interesting stories and underrated production.
Here's a look at the players to watch on Wednesday's bowl game slate.
Boca Raton Bowl: Toledo vs Liberty
Toledo earned their trip to Boca Raton, Florida after outlasting Ohio in a gutsy defensive battle to win 17-7 in the MAC Championship game. Jason Candle and the Rockets' season has been marred by inconsistencies but have remained resilient and look to end the season on the right foot. Liberty began the year on an almost unthinkable 8-1 run, including wins against BYU and Arkansas in back-to-back weeks. The Flames have since cooled off as they currently ride a three-game losing streak, including an embarrassing 49-14 loss to New Mexico State in Lynchburg.
Toledo Rockets (8-5)
Quarterback DeQuan Finn: The 6'2" 210-pounder suffered an ankle injury that has hampered both his availability and productivity over the past month or so, but Finn was healthy enough to return to action in the conference championship game. The Detroit, Michigan native completed 64 percent of his passes and added over 90 yards on the ground to will the Rockets to victory. Although he is often lauded for his ability on the ground, Liberty would be foolish to underestimate his ability as a passer. Remember: Finn completed over 72 percent of his passes and threw six touchdowns in Toledo's win over Kent State earlier this season.
Wide Receiver Jerjuan Newton: The St. Petersburg, Florida native has been Finn's primary target throughout the season, recording 25 more targets than Devin Maddox, the next-closest Rockets' receiver. The 5'11" 190 almost doubled his production from his previous two seasons in Toledo, hitting career highs in receptions (47), yards (759), and touchdowns (9). Newton is an underrated deep threat with outstanding hands; among FBS receivers who have recorded at least 80 targets, his average depth of target of 16.5 yards ranks third behind Texas' Xavier Worthy and Mac Hippenhammer from Miami (Ohio). His 2.1 drop percentage is tenth in all of college football, and Newton has caught nine of his 15 contested targets.
Liberty Flames (8-4)
Quarterback Kaidon Salter: We could see several quarterbacks under center for the Flames, as they trotted out three different passers in their season finale against New Mexico State. However, Salter is a former four-star prospect possessing the highest upside among the passers entering the Jamey Chadwell era of Liberty football. The 6'1" 190-pounder has bounced around the starting lineup throughout the season but has shown consistency over the past two weeks, completing nearly 69 percent of his passes. While his legs haven't been utilized much as of late, he does have some mobility to extend plays and recorded back-to-back games with over 85 yards and a rushing touchdown. He's not great, but he seems like a quality fit in Chadwell's offense. Plus, I don't expect Grayson McCall to spur offers from Power Five teams to come to Lynchburg, so you have to work with what you got.
Wide Receiver Demario Douglas: While the quarterbacks have been a revolving door this season, the 5'8" 170-pounder has been a pillar of consistency for the Flames' receiver room, totaling 70 passes for 980 yards and six touchdowns on the year. Over the last three weeks, Douglas has seen no less than 11 targets and proven to be very capable of making defenders miss in space. I'm not sure if the Mandarin High School product tests the NFL draft waters this season, but he's a fun prospect to watch. I'm telling you; if you haven't seen Douglas play before, you're in for a treat.
Famous Idaho Potato Bowl: Eastern Michigan vs San Jose State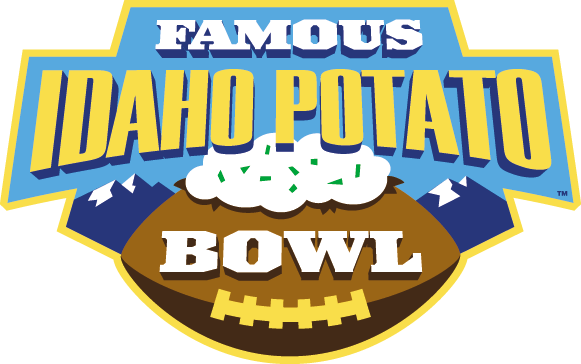 The Eagles, led by Head Coach Chris Creighton, ride a three-game winning streak entering Albertsons Stadium, and a win against the Spartans would secure the second-highest win total in program history. On the other side of the field stands a pass-happy San Jose State squad looking to end the season on a two-game winning streak. These two teams have only faced each other once in each of their program's history back in 1987, where the then-Eastern Michigan Hurons outlasted the Spartans 30-27 in the California Bowl.
Eastern Michigan Eagles (8-4)
Quarterback Taylor Powell: This will be a surprise to those who never heard of Powell before, but the 6'2" 207-pounder began his college career in 2018 at Missouri, backing up Drew Lock. While his numbers aren't gaudy, the Fayetteville, Arkansas product has made some flashy throws and has looked great down the stretch. Over the last two weeks, Powell has completed over 71 percent of his passes and has thrown for at least three touchdowns in each matchup. I am not sure about his NFL outlook, but being invited to the Manning Passing Academy as a camp counselor certainly indicates he's a quarterback worth knowing about.
Running Back Samson Evans: Evans has been one of the top performers at the running back position in the MAC this season, topping the century mark and recording 14 touchdowns on the season. The 6'0" 218-pounder has run for over 85 yards in each of the last four games and topped 135 yards in two of them. Over that stretch, he found the endzone seven times, including a 142-yard, one-touchdown performance in the finale against Central Michigan. The Prairie Ridge High School product is not necessarily explosive and projects as a power back in a committee at the next level if he gets the opportunity. Still, it's hard to argue a running back with 27 rushing touchdowns over the last two years isn't worth monitoring.
Wide Receiver Hassan Beydoun: The 5'8" 174-pounder's numbers took a dip from last season, but replicating a season where you record 97 receptions and over 1,000 yards is easier said than done. Beydoun led the way for the Eagles with 48 receptions for 443 yards and four touchdowns. The Dearborn High School product has seen over five targets in each of the last five games, including a ten-catch performance against Ball State back in week eight. What I love most about Beydoun is his willingness to contribute in special teams, as he acts as one of the primary kick returners and a gunner on special teams.
San Jose State Spartans (7-4)
Quarterback Chevan Cordeiro: The 6'1" 190-pounder set career highs in passing yards (2,879) and passing touchdowns (20) while taking care of the ball, for the most part, recording only four interceptions. The Hawaii transfer has thrown for at least two touchdowns in each of the last five games, recording an adjusted completion percentage of over 72 percent. Cordiero's mobility is something to monitor, as he will likely end his career with three straight seasons with over 500 yards on the ground. The Saint Louis High School product has also found the endzone on the ground eight times this season, the most by a Spartan quarterback in the modern era.
Running Back Kairee Robinson: The Spartans' run game has been hard to watch at times, but the 5'8" 200-pounder has been the most productive all season, averaging nearly five yards per carry and finding the endzone ten times. In the season finale against Hawaii, Robinson recorded his best game of the season, rushing for 148 yards with a 6.2 yards per carry average and recording five carries of at least ten yards. The De La Salle High School product is also a threat in the check down game, recording over 20 receptions and averaging 5.5 yards per catch despite having an average depth of target of almost four yards behind the line of scrimmage.
Wide Receiver Elijah Cooks: Cooks is the by far the best receiver in this game, as the First Team All-Mountain West honoree set career highs with 983 receiving yards and ten touchdowns. There haven't been many receivers more productive than the 6'4" 215-pounder over the last two weeks in all of college football. The Atascadero High School product recorded the highest PFF receiving grade among receivers who caught more than one pass, and he had back-to-back games with over 120 yards and at least two touchdowns. Expect Cooks to see the bulk of receiving looks in this one, as he has seen a minimum of eight targets in seven of the last eight games.