Week 12 of College Football had plenty of big performances and some disappointing performances. We will look at what happened in Week 2 and some players to watch out for in Week 13.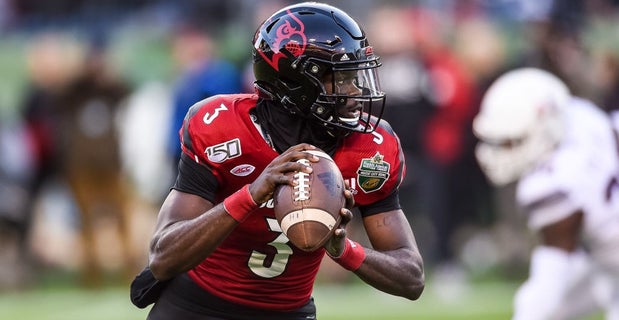 Week 12 Review
CJ Stroud, Ohio State –  Stroud had been putting up huge numbers the past few weeks, but his performance against Michigan State was on a different level. He only had three incompletions and threw for 432 yards and six TDs in a dominating performance against a top 10 conference opponent. Since the beginning of the season, Stroud has come so far and is squarely in a competition for the Heisman, mainly with Bryce Young at Alabama.
Malik Cunningham, Louisville – Cunningham had a legendary performance against Duke this week with over 300 pass yards, 200 rush yards, and seven total TDs. He is a dual-threat QB with his best rushing season with over 900 rush yards and 18 TDs. There is a question if he is accurate enough of a passer to succeed at the next level, but he does have a three to one TD to INT rate in his career at Louisville. Cunningham will most likely be coming back for the fifth year and more eyes may be on him in 2022.
Desmond Ridder, Cincinnati– Although Ridder started slow this season, he has picked up his play the past few games. He led a massive win over SMU for the Bearcats with over 300 total yards and four TDs. Ridder has run less than previous years and has the most passing yards, best completion percentage, and most passing TDs of his career. There is a debate about his NFL potential, but it is good to see that he has improved through the season and is playing at a high level.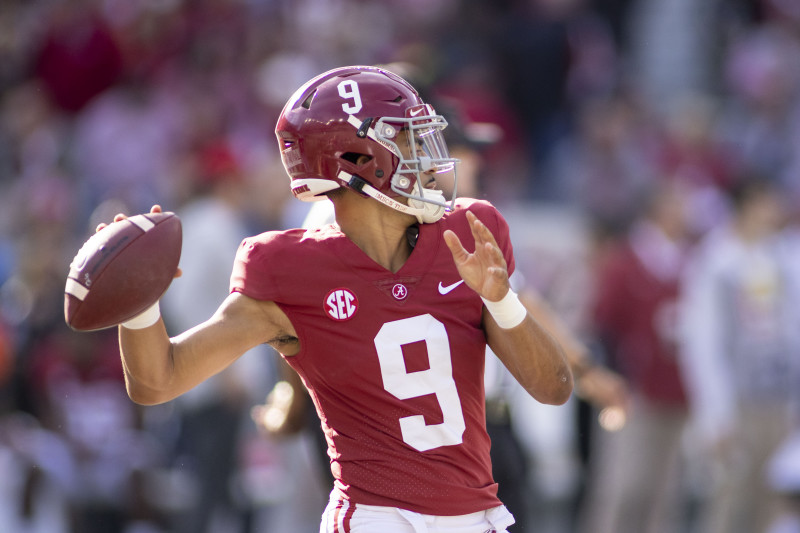 Week 13 Preview
Bryce Young, Alabama – Young had a huge game last week in a close victory over Arkansas with 559 yards and five TDs. He has had a fantastic season leading Alabama with over 3,500 pass yards and 38 TDs compared to only three INTs. Young and the Crimson Tide face rival Auburn, who has the 86th ranked pass defense. Alabama still has a chance for the playoff, and Young, with a big performance, can keep in the race for the Heisman.
TreVeyon Henderson, Ohio State  – Henderson has been fantastic in his Freshman year at Ohio State and has over 1,200 total yards and 17 TDs on the season. In the big game against Michigan State, he only had nine carries and 63 yards because of the success of Stroud and the passing game. In a big matchup with rival Michigan, I imagine the game plan will be not to allow the deep passes, so Henderson may be in for a big game and help Ohio State continue its dominance over Michigan.
Sam Hartman, Wake Forest – Hartman has been having a great season, but in the last three games, he has been turnover-prone and struggled against the Clemson defense. He has had six INTs in those games compared to only three INTs in the previous eight contests. Wake Forest and Hartman have a date with Boston College and must win to capture the Atlantic Division. Hartman needs to rebound in this game and show that the first half of this year wasn't a fluke.
Follow the Campus 2 Canton YouTube channel – the Tailgate show is every Saturday morning, and the Coast2Coast show every Saturday night. The Tailgate gets you ready for the day's games and last-minute DFS coverage. The Coast2Coast show recaps the day's game and all the studs and duds.