The weekly CFF Start/Sit competition on the Campus Life podcast between Austin and I rages on. While we didn't discuss our starts and sits on this week's episode with Austin absent, I still wanted to provide my list and the rationale behind each pick.
For anyone unfamiliar with the competition from our podcast, Austin and I select ten starts and sits each week and track our results. These picks are non-obvious names. Telling you to start Bijan Robinson this week is not helpful. It would be helpful if we said to sit Bijan since he is typically an obvious start (don't sit Bijan, ever). Additionally, we may say to start multiple players in an offense or sit an entire offense. In these cases, all players must be within the established "hit" threshold to count as a "hit." Our "hit" threshold for starts is as follows:
QB= 28 fantasy points

RB/WR= 20 fantasy points

TE= 15 fantasy points
Our "hit" threshold for sits is:
QB= <20 fantasy points

RB/WR= <12 fantasy points

TE= < 7 fantasy points
With that in mind, below are my ten non-obvious starts and ten non-obvious sits for Week 7 of the College Fantasy Football season.
Photo courtesy of olemisssports.com
Starts
All Three UTSA WRs (De'Corian Clark, Zakhari Franklin, and Joshua Cephus)

– UTSA plays an FIU team that allows 38.2 points per game (eighth most) and 260.2 pass yards per game (33rd most). UTSA's passing attack has been a force all year, averaging 350.3 yards per game (sixth most). All three of

the WRs for UTSA are averaging at least 19 fantasy points per game (FPG). De'Corian Clark averages 24 FPG, Franklin 22.9 FPG, and Cephus 19.6 FPG.
Richard Reese, RB Baylor– Reese has been the clear lead back for Baylor over their last three games, with at least 20 touches and a TD in each game. He has also been averaging 23 FPG over his previous three games. Taye McWilliams was the presumed lead back entering the season. He has been dealing with an undisclosed injury and does not appear to have a timetable for return. Reese should again be in line for a sizeable workload

this week against West Virginia.

Taulia Tagovailoa, QB Maryland-

The younger Tagovailoa has beaten up on the bad defenses he played this year. He even scored 28 fantasy points last week against an average Purdue defense. This week, he gets another bad defense in Indiana. Indiana allows 282 pass yards per game, the 14th most in the country. Couple that with Maryland's 19th-ranked pass offense in yards allowed, and Taulia should have another big week.

Demario Douglas, WR Liberty– Injuries and erratic QB play for Liberty have caused Demario Douglas to be inconsistent for fantasy this season. He has two games over 25 fantasy points to go with three games with less than 11 fantasy points. However, Douglas's volume has been there, with just under eight targets per game. Salter is out this week after having surgery. But Johnathan Bennett played well last week once he settled in and gets FCS opponent Gardner-Webb this week.
Riley Leonard, QB Duke-

Duke has been one of the many surprises this season, already tying their projected win total for the year. Leonard has been inconsistent as a passer this season, with three games under 200 yards and one game over 320 yards. But Leonard has been a force on the ground. His 290 yards rushing and four TDs through five games have helped Leonard to average 26.7 FPG. This week, he gets a UNC Defense that allows 297 pass yards per game (seventh most) and 32 points per game (24th most).

Holton Ahlers, QB ECU– Except for a blowout win against an FCS school, Ahlers has attempted at least 34 passes in every game this year. ECU's RBs have dealt with injuries this year with Rahjai Harris out for the year and Keaton Mitchell returning in a limited capacity last week. Memphis gives up 301 pass yards per game, the sixth most in the country. With a game total of 59.5, this game should be high scoring.
Jaden Bray WR OK State– Prior to the season, Bray was expected to be the lead WR for Oklahoma State this year. Bray suffered a hand injury in fall camp and missed the first four games this year. Over that time, five Cowboys WRs have at least 100 total receiving yards this year, and eight have a TD. OK St typically likes to feature an outside WR in their offense. In Bray's first game back last week, he was second on the team with eight targets. This week's game against TCU should also be a shootout, with a game total of 68.5.
La'Damian Webb, RB South Alabama– Webb started the season hot but slowed down over his last two games with 16 and 15 fantasy points. He's still averaging 21 FPG

and is seeing reliable volume. Webb has at least 15 touches in every game this year, which includes more than three targets per game. The UL-Monroe defense he faces this week gives up 35 points per game, the 14th most in the country.

Isaiah Bowser, RB UCF– While Bowser has yet to top 75 rush yards in a game, he has three of five games with two or more TDs. He also has double-digit carries in every game and averages 16.9 FPG. He thrives strictly on volume and TDs. However, UCF gets a Temple defense that ranks third in pass yards allowed per game, but 43rd in rush yards per game. They also rank 14th in Defensive Rush Explosiveness, which could hurt John Rhys Plumlee but shouldn't affect the plodding Bowser too much.
Zach Evans and Quinshon Judkins, RBs Ole Miss- Judkins may seem like an obvious start given his hot start to his freshman year. But, he is still just averaging 18.7 FPG which would not be considered a hit by our standards. Evans has been limited this year (either by injury or by choice is hard to say), which has limited him to averaging 14 FPG. However, Evans has a TD in every game this year, and Judkins has three games with two TDs. The Ole Miss rushing attack averages 241.7 yards per game, seventh in the country. On the other side, Auburn allows the 29th most rush yards per game with 163.8. Auburn also ranks 21st worst in the country in Defensive Rush Explosiveness, which could allow for long TD runs from the athletic RB duo.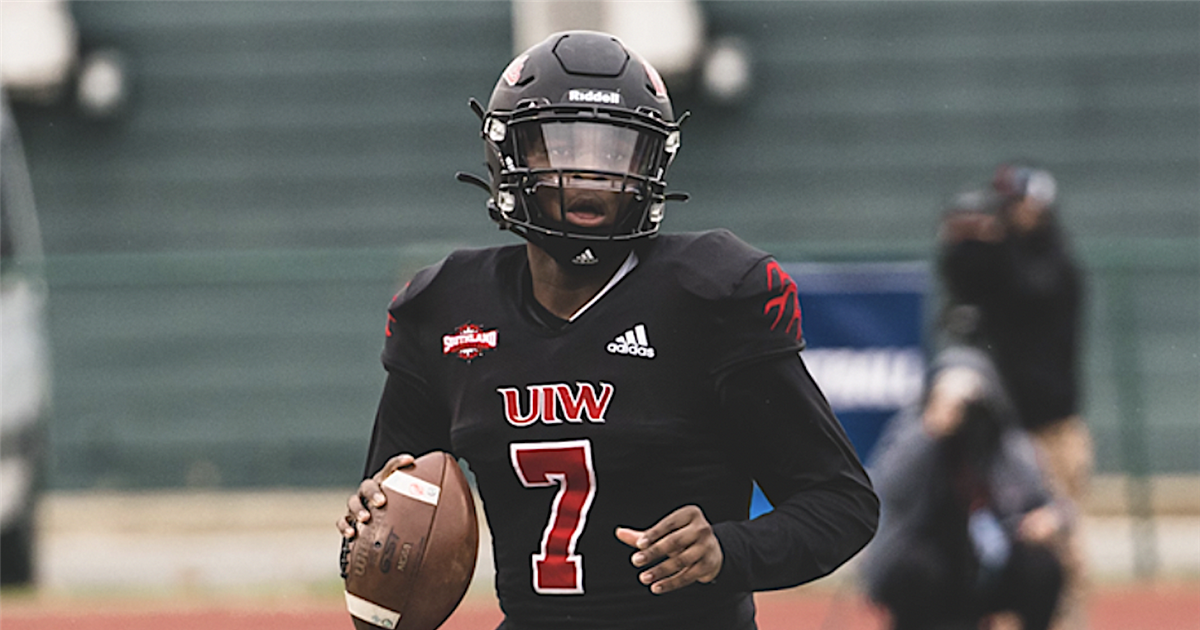 Photo courtesy of 247sports.com
Sits
Chris Rodriguez, RB Kentucky- Since he's returned from his suspension, C-Rod has operated as a bellcow with over 20 touches per game. This volume has not led to the fantasy production that one would hope, with only 15 FPG. Kentucky's opponent this week, Mississippi State, ranks firmly in the middle of the pack in terms of rush yards allowed per game with 153 yards (60th). QB Will Levis sounds like he will play but is dealing with a foot injury. Miss State could focus on stopping C-Rod. And with how potent Miss State's offense is, the game script could turn negative quickly.
Jordan Travis, QB Florida State-

Before the year began, Travis was a player we on the Campus Life podcast identified as a player who could have a good year in terms of CFF production. However, Travis hasn't lived up to the billing so far. His best game of the year for fantasy production still only provided 22.4 fantasy points. His opponent this week, Clemson, allows the second-fewest rush yards per game (62) and ranks 13th in Defensive Rush Success Rate. Travis will need to carry this offense with his arm in this one, which is not a recipe for fantasy success for Travis.

Jordan Mims, RB Fresno State- After a hot start to the season where he averaged 29 FPG through his first two games, Mims has averaged ten FPG over his last three games despite seeing similar volume. Jake Haener is expected to be out again this week, and Fresno State faces a stout San Jose State defense that ranks 30th in the country in Defensive Rush Success Rate. Mims is definitely a sit this week and may be a sit until further notice if you have better options.
Jihrel Brock, RB Iowa State– We know Iowa thinks offensive yardage is overrated, but Iowa State does as well. The typically strong rushing attack at ISU ranks 116th in the country currently with a measly 106 yards per game. Their scoring is only slightly better, ranking 103rd with 23.2 points per game. Even if you remove the game against Kansas where Brock was injured, he's still only averaging 12.9 FPG. Brock is undoubtedly a sit this week against Texas' rejuvenated defense. Brock is also a sit until further notice. 
Jabari Small, RB Tennessee– Despite averaging 16 FPG this year, Small has been on fire in his last two games. He's recorded over 20 touches in both games and has back-to-back 25 fantasy point weeks. The train stops here, however, against Alabama's defense that ranks in the top 20 in all major defensive rushing metrics, the top ten in rush yards allowed, and Defensive Rush EPA/Play. There will be better weeks to play Small.
Cam Ward, QB Washington State– Ward entered the season with high expectations amongst the CFF community. He hasn't quite lived up to that billing, however, with no games over 25 fantasy points. he struggled against Wisconsin and USC with 200 or fewer yards passing in both games. This week, he faces an Oregon State defense that has limited Caleb Williams and Cam Rising to under 200 yards. Given the bye weeks, you may not have a better option, but I would think twice before putting Ward in your lineup.
Sean Tucker, RB Syracuse– Speaking of not having better options, you likely don't have one better option than the RB8 for CFF in Tucker, let alone multiple. This may seem spicy, but outside of his 232-yard and 3-TD explosion against FCS opponent Wagner, Tucker only has three TDs on the year. On the other hand, QB Garrett Shrader has four rushing TDs on the year if we're fair and remove the Wagner game for him as well. Again removing the Wagner game, Tucker would only be averaging 18.2 FPG on the year, with two games under 12 FPG against Purdue and Virginia. While the game against Wagner does show Tucker's fantasy ceiling, he hasn't quite been the consistent option he was last year. This week, he gets an NC State defense that ranks 26th in rush yards allowed and 25th in Defensive Rush Success Rate. The success that teams do find on the ground against NC State has come from QBs. DJ Uiagalelei rushed for 73 yards and two TDs against them while the RBs were held to 86 yards rushing. Jordan Travis rushed for 108 yards against NC State while the RBs were held to 98 yards total. NC State's defense also holds opponents to only 15.7 points per game, the 15th best in the country. Again, you probably don't have a better option than Tucker, but I don't feel good starting Tucker this week.
Tyler Van Dyke, QB Miami (FL)– Prior to his almost 500-yard explosion last week, Van Dyke had only cracked 250 yards once on the year. And this 496-yard performance came against a North Carolina Defense that ranks eighth in the country in most pass yards allowed. It may be tempting to think Van Dyke and this Miami offense have figured it out after the bye week and putting up their best offensive performance of the year. But I'm still firmly in wait-and-see mode. They also play a Virginia Tech defense that only allows 202.8 pass yards per game. This is the same Virginia Tech defense that allowed Israel Ibanikanda to have a record-breaking day last week with over 300 yards and six TDs on the ground.
Anthony Grant, RB Nebraska– Grant started the season on fire with three straight games over 20 fantasy points. And while the volume has still been there in every game except the blowout against Oklahoma (he still had 13 carries), the fantasy points haven't followed. He's averaged just over ten FPG over his last three games. While the volume will still be there this week against Purdue, Purdue does boast a stout run defense. They rank 17th in rush yards allowed with 97, sixth in Defensive Rush Success Rate, and fourth in Defensive Rush Explosiveness.
Mohamed Ibrahim, RB Minnesota– After suffering a brutal achilles injury last year, Ibrahim's performance so far this year has him firmly on the shortlist for Comeback Player of the Year (apparently, they name three every year, which is news to me). But Ibrahim is dealing with an ankle injury that held him out of the game against Purdue. He is expected to play this week against Illinois, but that doesn't mean you should start him. Illinois is one of the best defenses in the country so far, especially against the run (ask Braelon Allen). They rank third in yards allowed with 67.2, third in Defensive Rush EPA/Play, and first in Defensive Rush Success Rate. Coming off an injury, in a bad matchup, and in a game with the second-lowest

point total of the weekend, there are better options than Ibrahim this week.
All fantasy points and fantasy points per game stats come from a league on Fantrax with basic scoring. Raw stats come from sports-reference.com, and all advanced stats come from campus2canton.com's college team tool.