Each week, we will review the previous week and a preview of the upcoming week to see what players are showing in reference to Devy Value. We will obviously look at those big-name players that many know about but also those that seem to be rising this year and could be on the radar in future Devy or Rookie Drafts.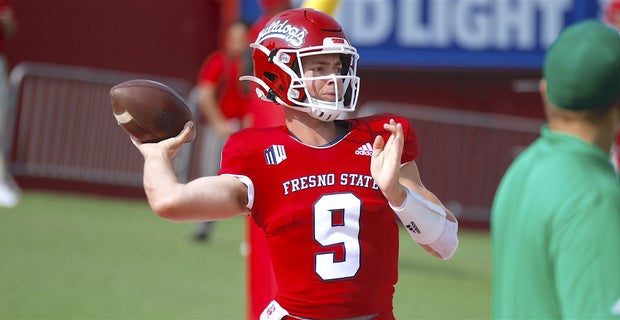 Week 0 in Review
Week 0 did not provide much excitement, but a few Devy relevant players were involved, so let's take a look.
Zach Charbonnet UCLA – Charbonnet had a big day as the Hawaii defense looked like they did not want anything to do with tackling. With six carries for over 100 yards and 3threeTDs, a better opening could not have been written. While his play was impressive, we need to see this against better defenses. At Michigan, his freshman year, he also had a 100 yard and three TD game against Army. We will see quickly if he can keep the momentum against LSU and if his impressive performance gains him more touches
Dorian Thompson-Robinson UCLA – DTR on the otherhand was not very impressive for UCLA and must play better against tougher competition. He only threw for 130 yards and one TD and only added 16 yards on the ground. The running game with Brown and Charbonnet were so effective that much was not needed in the passing game. DTR had been dealing with an injury so some of this might be just chalked up to rust and getting back into the flow of action. If DTR wants to creep up draft boards then he needs to show more accuracy and show case his dual-threat abilities.
Jake Haener Fresno St. – Haener started off slowly as most of his passes were either short or he missed a couple wide open receivers. This did not last long as in a little over a half of play, Haener threw for over 300 yards and three TDs. This was just a tune up for the Bulldogs as UConn was no match for them. Haener can gain some real attention if he performs well this week against Oregon. While Haener is a deeper Devy prospect, if he continues to light it up the rest of the year he could move up to a late day 2 draft pick.
Week 1 Preview
D.J. Uiagalelei Clemson -Last year in relief of Trevor Lawrence, DJU showed how talented he could be with passing performances of 342 yards and 439 yards. With losing Trevor Lawrence and Travis Etienne, there are a lot of unknowns on the Clemson offense. DJU did not run much when he played last year but should show more of that part of his game in 2021. Clemson starts off with a big matchup against Georgia and the 18th best scoring defense in 2020. This will truly be a tough test and if DJU can show off in prime time, he could become a front runner for the Heisman.
Matt Corral Ole Miss – Corral has all the things that the NFL covets in a QB but his decision making can be lacking at times. He threw for 29 TDs and 14 INTs last year but 11 of those INTs came in two games. If you look at the other eight games, his TD to INT ratio would be 24 to 3. Playing in the SEC, Corral will have plenty of chances to show that he has developed and is less turnover prone. He will have a tough test right out of the gate against the 16th ranked pass defense last year, Louisville. If Corral can show better decision making he can ascend to be the third QB in the 2022 NFL Draft.
Bryce Young Alabama – Young had limited snaps in his first year at Alabama but he looks to be the next in line to keep the Bama train going. Alabama lost a couple more WRs to the NFL Draft and John Metchie looks to be next in line to be the lead guy. In the spring game Young looked impressive but did have a few mistakes that an inexperienced player will make. While alot of the offensive weapons are not experienced, there is still alot of talent and Alabama's first test is against a mediocre Miami pass defense.
Kayshon Boutte LSU – Boutte had a slow start to his freshman year but finished very strong with over 500 yards and four of his five TDs in the last three games. The last two games of the season were with QB Max Johnson, and he will be the starter for LSU in 2021. In the spring game, Boutte continued to shine with seven receptions for 131 yards and a touchdown. Boutte already has a lot of buzz and will likely continue in his first game against UCLA, who was 113th in pass defense in 2020. Although they won in a blowout vs Hawaii last week, UCLA still allowed 243 yards of passing offense.
Follow the Campus 2 Canton YouTube channel – the Tailgate show is every Saturday morning and the Coast2Coast show every Saturday night. The Tailgate gets you ready for the day's games and last-minute DFS coverage. The Coast2Coast show recaps the day's game and all the studs and duds.