If you've played Fantasy Football for any amount of time, you've heard the advice to zig when others zag – it's an adage as old as time. In C2Cs, recently, there has been a trend of top CFF producers rising in ADP and being taken earlier and earlier. This can easily be tied back to zigging when others zag. Many C2C players view their leagues as deeper Devy leagues. Thus, inflating the value of Devy prospects and minimizing that of CFF stars. The realization that the college side of leagues offers opportunity and a potentially easier shot at a championship has helped shift some value for those zigging towards those college fantasy options earlier in drafts.
On the flip side, it creates a need for what I like to call Cathedral Stashes: later-round players with higher upside (be it pro potential or the ability to be a lucrative CFF asset that can be flipped) if their situation breaks in the right direction. If you're loading up on CFF guys earlier, the players you take later in drafts and on waivers must have some potential to boom. Today we'll dig into WRs that fit this bill and where to take big swings at a discounted price.
Nik McMillan – Buffalo – rFr.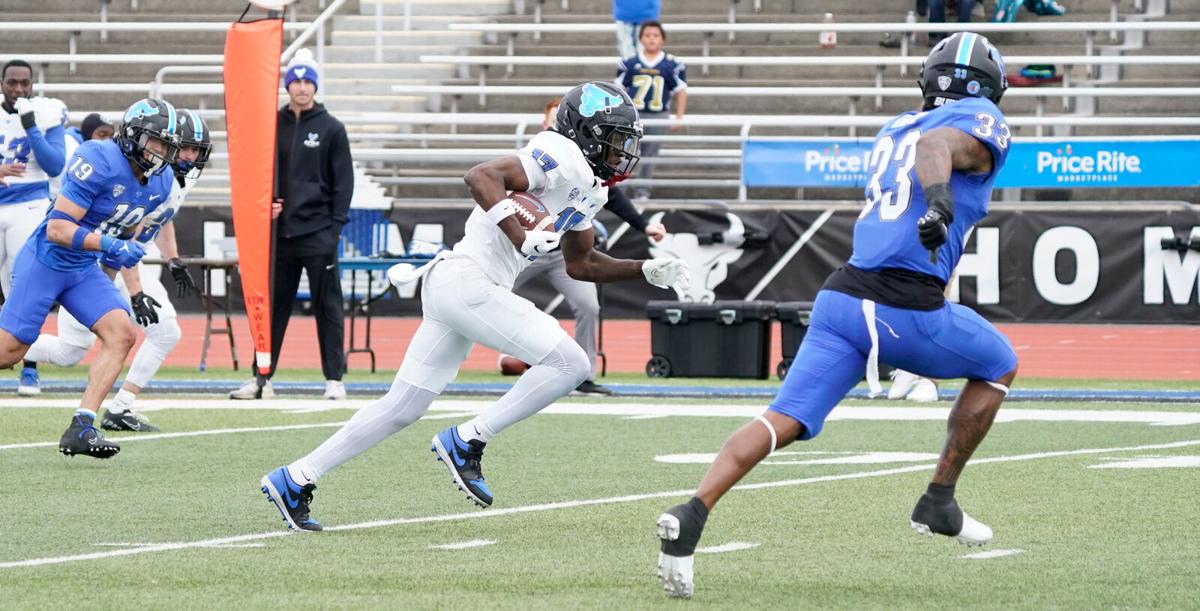 The days of the Buffalo ground-and-pound offense are over. Last season, the Bulls rolled out a 48.4% Neutral Game Script Pass Rate (36th in the nation). A stark contrast to the 31.6% (119th in the nation) in Head Coach Maurice Linguist's first season with the team. Linguist brings in Joe Brady disciple DJ Mangas (an offensive analyst during the National Championship run for LSU in 2019) as the new Offensive Coordinator. The expectation is this should be a fairly balanced attack that isn't afraid to air it out to showcase playmakers.
The scary thing for the Bulls this season is that they have quite a few gaps on their roster when looking at returning receiving production in 2023. Quian Williams and Justin Marshall have both matriculated out of the program. In their stead, Nik McMillan has emerged as the next man up to lead this group of pass-catchers.
McMillan participated in his first spring game this spring, and he caught fire. He finished with four receptions for 134 yards and a pair of touchdowns (both from different QBs) and left a fantastic impression on this staff. In reference to the performance, Linguist had nothing but praise for McMillan saying, "[we] had to beat half of the Mid-American Conference to recruit [him]… you're seeing some of the young talent getting developed for us that we're going to really lean on and count on, for the upcoming season." If that is true and more than Spring coach-speak, then McMillan should have a chance to develop into a premier talent in the MAC and potentially a transfer candidate for a P5 program later in his career.
Kevin "K.C." Concepcion – N.C. State – Fr.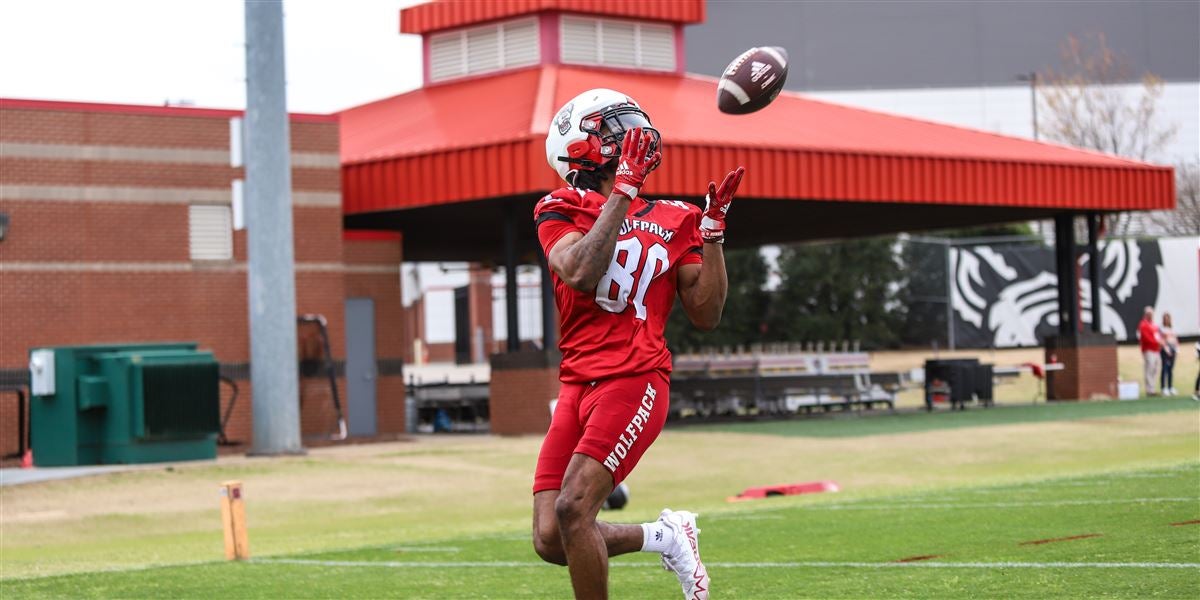 Two schools of thought with Robert Anae's offenses will likely dictate how you feel about the Wolfpack's true freshman WR, Kevin Concepcion. The first side would say, "Robert Anae's offense utilizes certain archetypes of players, and big-bodied athletes are generally the ones that eat in this scheme." This argument is bolstered by pointing to Oronde Gadsden's performance last year. Also, Jelani Woods and Keytaon Thompson were key pieces of the offense during his time in Virginia. The counterargument is, "Robert Anae utilizes the most talented players at his disposal. Full stop." We can support this idea with how heavily he leaned on Sean Tucker last year and how he's used guys like Billy Kemp with the Cavaliers.
This discussion is relevant because we're left with two very intriguing freshmen headed to the Wolfpack, both starting to earn a little buzz, in Concepcion and hybrid WR/TE Juice Vereen. Vereen has been starting to float up draft boards this supplemental season, but Concepcion remains relatively free. Concepcion comes to North Carolina State at 5'11" and 173 lbs. He is the smaller, shiftier wide receiver who should bring explosive burst to the offense and field-stretching ability downfield.
Meanwhile, Vereen is the big-bodied TE that theoretically could fill the role of the weapon with significant stature and a mismatch against most defenders. I believe both of these players have significant value as stashes, but at cost, there's no reason not to take a chance on Concepcion's profile as a playmaker with upside in Anae's high-powered offense.
David Amadour – UTSA – Fr.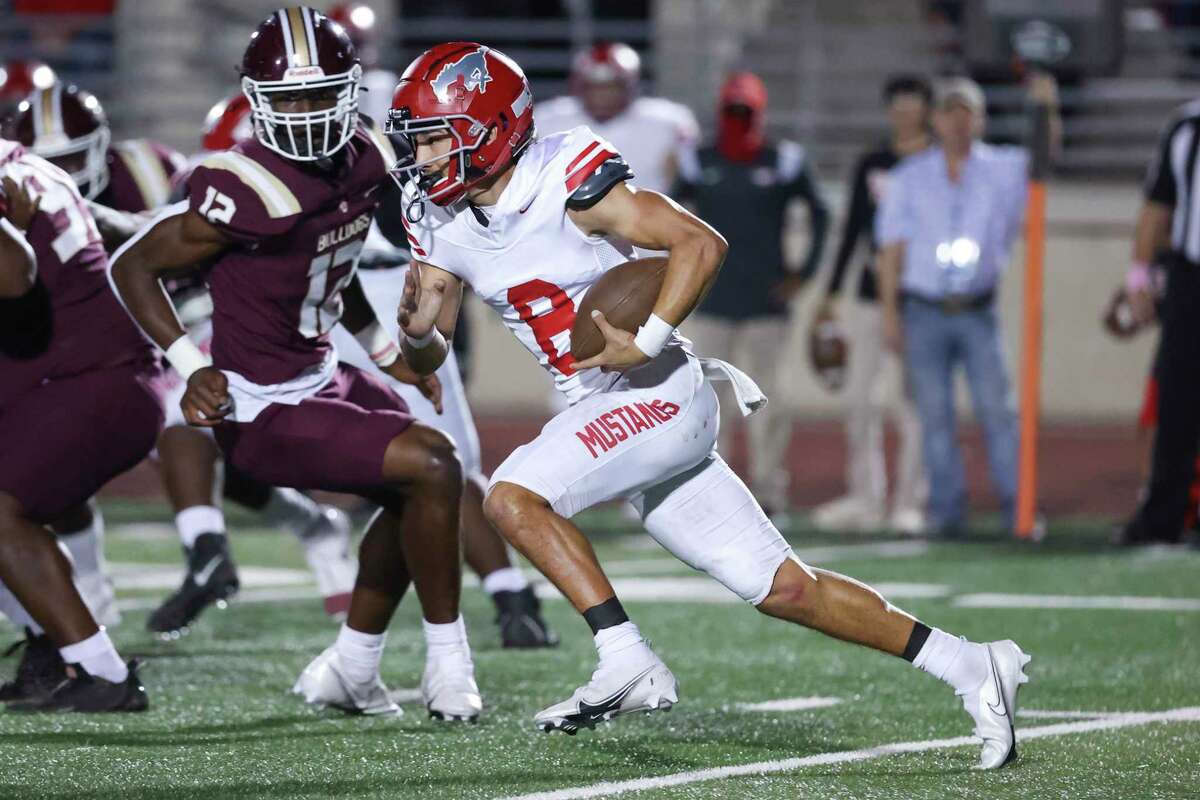 The UTSA Roadrunners can pick up some serious momentum as they've built one of the most exciting offenses in the Group of Five. This season will be very telling for the program. If they can continue to perform at a high level, they may be able to position themselves as a great landing spot for (cover your ears, Eddie Lee Marburger truthers) transfer portal QBs next Spring. They must overcome two significant hurdles: losing Will Stein as Offensive Coordinator and replacing Zakhari Franklin's WR production.
This season, a variety of names are being tossed around as guys who might step up: Tykee Ogle-Kellogg, Chris Carpenter, and Willie McCoy are all getting some noticeable hype. However, a true freshman is joining the fold that has the potential to catch fire and cement a spot in this system for the next three or four years.
Amadour is a three-star receiver out of Galena Park North Shore High School, a 6A program in Texas High School Football. He's 5'11 ", 175 lbs. and has extreme versatility, having switched positions during his senior season to play QB and lead his team to Division 1 State Title Game in the Texas State Playoffs. He was one of the finalists for Mr. Texas High School Football alongside Rueben Owens last season. After landing in San Antonio, his pedigree seems to be going under the radar. As we continue to hammer home the idea that systems are integral to success in College Fantasy Football, we should look at guys like Amadour and relish the potential that comes with their game.
Zachary Card – Oregon State – Fr.
The Beavers landed a three-star speedster, Card, in their recruiting class last year. His presence on camp has already turned heads as he is projected to be featured in three WR sets alongside Anthony Gould and Silas Bolden. As an early enrollee, Card was clocked with a 4.32 40-time and flashed with Aidan Chiles throughout camp. If you don't believe me, take Offensive Coordinator Brian Lindgren's word for it when asked about Card: "Zach has flashed. He caught a nice go in the scrimmage… in a one-on-one situation." We like flash.
Another staple to finding production and buying low in C2C leagues is finding young and talented pass-catchers tied to young and talented QBs. Seeing Card in the same recruiting class as one of Campus2Canton's favorite freshman QBs in Chiles is absolutely worth noting. Card should get some looks this Fall, but the prospect of him being a high-ceiling play is likely a year or two down the road. With such a low acquisition cost now, the ROI could be huge.